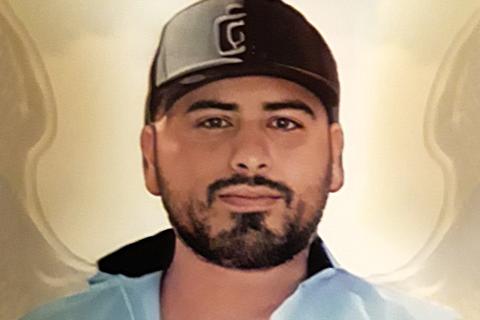 Febronio
Kidney, Liver, and Heart Donor
California
Some stars shine brightly—just not long enough. Febronio was one such star to his family, friends, and those who knew him. 
Febronio, known as Dimas, lived large. He loved playing soccer, driving his cars, and connecting with his friends and family. He was a middle child "so he kind of united all of us," says his older sister, Pamela. She adds that Dimas was full of "compassion, love, selflessness, humor. He was a lot of beautiful things."
Dimas, who suffered from several pre-existing conditions including diabetes, was out one night with friends when his heart suddenly stopped. Paramedics were called, and they were able to restart his heart, but the pulse was very weak. Dimas was put on artificial support, and was declared brain-dead two days later. He was just 25.
"My brother had such a light when he was born," says Pamela, "he was loving, caring and empathetic." Adds his mother, Judith, "He's always been a light." 
His family was trying to absorb the news that night at the hospital; they discovered Dimas had signed up as an organ donor. That was kind-hearted Dimas in a nutshell, his family thought.
As the family learned more about organ donation in the two days holding vigil at Dimas' hospital bedside, they understood his decision. "We honored the choice he made," says his sister. 
In their grief, the family knew other people would live and benefit from the gifts Dimas pledged. A 22-year-old man would be saved by Dimas' heart. A woman in her 50s received his liver. And a woman and a man, both in their 30s, received his kidneys. 
"Within all that tragedy, we were happy that something good could come out of it," recalls Pamela.  
As time passes and his mother and sister reflect, they both realize that much good has come from Dimas' inspired decision to donate his organs. 
Dimas' family turned their loss into a celebration of life. The family has had many opportunities to honor Dimas' life since his passing. They've held a memorial, and his story has been featured in a video where family members talk about the gifts Dimas has given. Now, Judith hopes to have a chance to meet with some of the people who received her son's gifts of life.
"In the Latin American culture, organ donation is not well understood," Judith and Pamela explain. In honoring Dimas' life, the family has shared the process, experience, and benefits of organ donation within their community. Every member of the family is now registered as an organ donor. There is more awareness in their family's circle of friends, inspiring friends to sign up too.
"So, for this process of bereavement," says Pamela, "this choice that he made has actually been a positive thing for us, because it helps up cope with the fact that he's not here." 
To his family, his light still shines. "Still, he is with me. His way with that light, yes, he's light." 
Want to leave your own legacy of light and life? Learn about signing up as an organ, eye, and tissue donor.
 
Search Stories