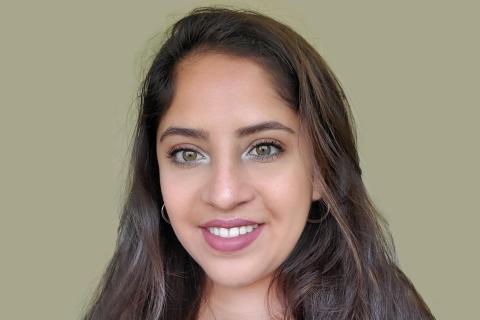 Sara
Kidney Recipient
California
At seven months pregnant, Mona got more news that changed her life.
During a checkup, her doctor found problems with her baby's heartbeat. An ambulance whisked Mona away to a hospital for a battery of tests. They showed that the baby had severe congenital heart disease and might need open heart surgery at the time of birth. For the next two months, Mona stayed on bedrest and steeled herself for delivery day.
Sara was born on December 14, 1990, weighing 4 pounds, 14 ounces. The medical team put her on a respirator immediately. Then, after four days of tests and tracking, it was decision time.
Mona and her husband could let nature take its course, try a corrective procedure, or put Sara on the national transplant waiting list for a heart transplant. Transplants had an 80% success rate, and Mona clung to that. "I knew what I wanted to do right away and that was to give her that 80% chance." 
Sara's life hung in the balance while they waited for a donor match. Mona took her home and at one point, Sara started turning blue. They rushed to the hospital, Mona in a state of utter terror. "We weren't even there yet – at a heart transplant – and I was already losing her."
At five weeks old, a heart became available, and a successful surgery secured Sara's health for the next 28 years.
In January of 2018, the decades of anti-rejection medications caught up to her kidneys. Tests showed 24% kidney function, and by August that number plummeted to 15%. Sara was poised to join the transplant waiting list for the second time when tragic news changed the equation.
Sara's three-year-old cousin Lucas had been rushed to the hospital after a severe allergic reaction. A few days later, tests showed no brain activity. A ventilator was keeping his organs alive, but little Lucas was declared brain dead.
Next, the organ procurement team came to speak to the family about donation. Mona's brother and his wife – Lucas's parents – asked Mona to stay in the room. They wanted to see if Lucas might be the donor match who could give Sara the kidney she desperately needed. After 28 years in the transplant community as a recipient family, Mona's family became a donor family.
It was a nightmare situation for Sara. She couldn't bring herself to believe that Lucas was gone – and that there was a possibility he would be her match. Initially, Sara refused to get tested. She wanted to stay optimistic for Lucas like her mom had for her. Sara's aunt and uncle hoped she would change her mind and that Lucas could be her kidney donor. They told her "We want you to have part of him so that he will always be with us."
She was devastated, but Sara's love for her family and little cousin prevailed. "I wanted to honor what they had requested of me." When she got tested and learned she was a match, Sara felt overwhelmed by a mix of emotions. "Mostly sadness, gratefulness for sure and guilt as to why my life should continue, and not Lucas." 
The transplant was a success and life goes on, even in the absence of answers. Because of Lucas' gift, Sara's story will continue. And his story will continue through her.
Without donors and their families, there are no transplant recipients. Please consider signing up to save lives as an organ, eye, and tissue donor.
Mona and Sara's story is courtesy of Donate Life California.
Search Stories