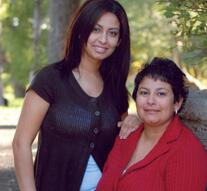 Klarissa
Kidney Recipient
Minnesota
Klarissa was always tired as a child. When she was 12, a sports physical revealed why: a test showed signs of kidney damage. Doctors later found that one of Klarissa's kidneys had stopped growing when she was 6 months old and the other was failing. Her mother volunteered to donate her kidney to her daughter.
Today, Klarissa and her mother are both living normal, healthy lives. Klarissa graduated from college in 2006 and now works as a surgical technologist. She has also participated in two National Kidney Foundation U.S. Transplant Games. She also likes to speak on the importance of organ donation.
Klarissa's story is courtesy of LifeSource, Minneapolis, MN.
Search Stories