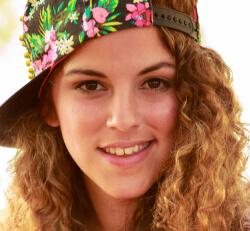 Carlee
Two-Time Heart Recipient
Texas
Carlee has a unique distinction. She is the first person to be featured twice in organdonor.gov's Life Stories. That's because Carlee is the fortunate recipient of two heart transplants: the first when she was 1½ years old, the second when she was 13.
While Carlee doesn't remember her first transplant, her parents certainly do. As a baby, she had a hard time breathing. Doctors originally thought the problem might be allergies. Finally, a cardiologist discovered that her heart was so enlarged that it was pressing against her lungs and getting in the way of her breathing. She was placed on the transplant waiting list and received a heart.
Carlee thrived with her new heart. As she grew, she studied all kinds of dance—from ballet to hip-hop. She joined the drill team, and played tennis and baseball. But after years of doing well, Carlee's new heart began to fail. Her arteries began to close. At the age of 13, she was put on the waiting list again. As she got weaker, Carlee had to have someone with her all the time, even in school, in case her heart failed.
To Carlee, getting the call that they'd found a second matching heart seemed like a dream. One minute, she was looking forward to a movie night at home with her family. The next, she was at the hospital prepping for surgery. Recovery was slow. But she worked hard to rebuild her strength and get back to dancing.
"When I step out on stage, I think that I'm communicating with people," she says. "I want to say, 'Nothing's impossible.' Yes, you can have two heart transplants but you can do whatever you want to do, or be who you want to be."
Carlee believes that coming close to death twice has given her a unique outlook. "I feel like people who haven't experienced something like that...it's hard for them to realize how important life is."
Now that she's 15, Carlee knows that soon she and her friends will be driving. She's going to make sure they all register as organ donors, as Carlee plans to do herself. "Those people who gave me another heart...they gave me a second chance. I've been saved twice by an organ donor. So who says I can't save somebody else?"
Search Stories