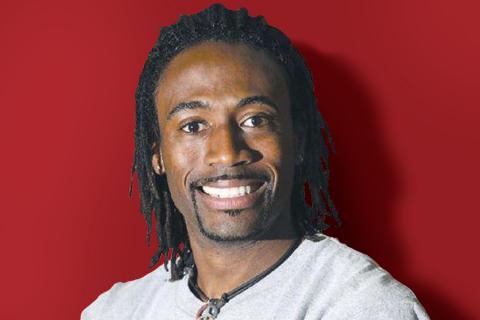 Henry
Organ Donor
Wisconsin
Just days after a family reunion, Audrey got a midnight call that her brother Henry was in the hospital. Henry—a father of two boys, an avid runner, and a popular high school math teacher—had been hit by a drunk driver while riding his bike.
"You guys need to come now," Audrey recalls being told over the phone. 
Audrey and her sister drove 450 miles through the predawn hours from Cincinnati to Madison, Wisconsin. "He was on a ventilator," Audrey recalls. Their mother flew in from California. Unfortunately, Henry was declared brain dead hours later. 
How could this happen? "Henry was the most kind-hearted person I ever came across," says his older sister. "He was all about helping people. He would literally give the shirt off his back to anybody."
The 36-year-old, one-time national 5K running champion helped the homeless, was a stay-at-home dad when his kids were young, and poured his energy into having his algebra and calculus students succeed in his class. 
As Henry's family grieved by his bedside, trying to make sense of their loss, they were informed that Henry was a registered organ donor. 
"My mom had no idea what that even meant," explains Audrey, whose family years earlier emigrated from Liberia. "She just screamed out, 'No, you're not taking anything from him.'"
The representative from the local organ procurement organization walked the family through what donation is and means. "My sister and I knew that being the person Henry was, that was something we could not deny him of," says Audrey. "His decision was already made." 
Henry's decision to donate allowed him to extend the lives of six other people and helped countless others with tissue donation. He donated all eight of his transplantable organs. The gentleman who received Henry's heart, for example, "was able to see his daughter marry…and he was able to meet his first grandchild, because his life was extended," Audrey says. 
Henry's parting gifts to help others live inspired Audrey. Today, she works as a community outreach and education associate for LifeCenter Organ Donor Network, the organ procurement organization in Cincinnati. 
"I love every minute of it because I get to, as part of my job, educate high school students about organ donation," Audrey exclaims. "And I get to tell Henry's story every day!"
"There are more than 100,000 people on the organ transplant waiting list," she says, adding, "I didn't realize that people actually die waiting." 
Today, she does and lets others know. She also is able to discuss and address the cultural aspects and dispel myths around organ donation, like those her mother once held. 
"I know the impact that donation has," says Audrey. "Doing this also helps with the grief of losing Henry."  
Every day, 17 people on the transplant waiting list die from organ failure. You can help – sign up as an organ, eye, and tissue donor today. 
Search Stories