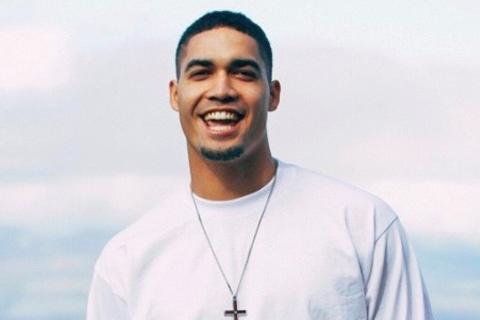 Abraham
Organ Donor
Hawaii
Two years to the day after getting the call about her son Abraham's illness, Malani sits down with us to tell his story:
Abraham, a senior linebacker at Dixie State University in Utah, began experiencing cramps during the first day of football spring training. At first, it didn't seem serious. But in a matter of hours, he was rushed to the hospital with severe cramping, numbness and seizures.
His mother Malani and father Norman were nearly 3,000 miles away at their home in Hawaii when they learned about his illness. They spent the next day flying to Utah. When they reached the hospital, they discovered that Abraham had experienced hyponatremia (low sodium in the blood) and brain herniation, a condition that causes brain death. They were losing their son.
The doctors and organ donation representatives spoke to the couple. Malani understood what they were saying — there was no hope of Abraham surviving. For her, organ donation was a simple choice. "My son is all about caring for people," she said. 
Abraham always stood up for others, she explained. Having been bullied himself as a child, he always reached out to help others. "He was the type of person who, if he saw someone struggling or if he saw people bullying somebody, he would go and protect them. He would take them under his wing and give them whatever they needed."
That day, Abraham gave five people the help they needed. He donated his liver, heart, lungs, kidneys, and pancreas.
The year following his death, Dixie State University's football team honored the former linebacker. They made him an honorary captain for the season and celebrated his legacy with a "Pick 6" scholarship. It was named for the last touchdown he made, as well as the six organs he donated.
To his family and his recipients, Abraham's greatest contribution was off the field. "I feel very proud of my son, and I can say that, in my eyes, he's a hero. His last heroic act was saving lives. The light was shining on him. He was a giver who gave to the very end."
Want to leave your own legacy of hope and healing? Learn about registering as an organ, eye, and tissue donor.
Abraham's story is courtesy of Legacy of Life Hawai'i.
Search Stories