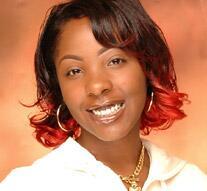 Brittany
Heart Recipient
Maryland
Today, Brittany is a confident young girl with goals and promise, thanks to the gift of life. But her young life has been filled with challenges.
Since birth, Brittany has experienced serious health issues. Born with a heart defect, she had open-heart surgery at the age 2, and again at age 4.
The surgeries had limited success and her health continued to deteriorate. By the time Brittany turned 8, she would often become tired, without enough energy to make it through the day. Doctors said that Brittany's heart was enlarged and she needed a transplant to survive. Brittany was placed on the national transplant waiting list for a heart.
At age 9, Brittany went to the hospital for a cauterization procedure. However, she ended up being admitted for six months, waiting for a donor heart. While there, a donor heart became available. A 13-year-old girl had passed away after being hit by a car.
Brittany does not know her donor's family. If she had the opportunity to speak with her donor, she would say, "Thank you. I know that I am not just reaching my goals, but your goals as well."
Brittany comments that her family is very proud of her. "Any situation where they have to introduce me or my story, they love it," says Brittany.
Story courtesy of Brittany.
Search Stories