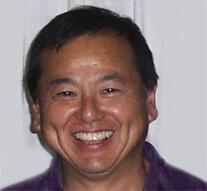 Gene was a Hawaiian sound engineer, auto mechanic and talented musician who could play several instruments with ease. In his wife Deborah's words, he was "a wonderful husband and a very humble man."
Gene became an organ donor after he suffered a stroke at age 53. His donation took place shortly before his niece Mari began working at the Organ Donor Center of Hawaii. When Gene was honored on the "Stars of Life Float" at the 2009 Rose Parade®, it had special meaning for his entire family.
Gene's story is courtesy of OneLegacy, Los Angeles, CA.
Search Stories